St. Louis Artworks (SLAW) wanted to completely redesign their website. Their old website had become stale and they wanted to improve their look online before a mojor effort to raise money for the program.
Old Website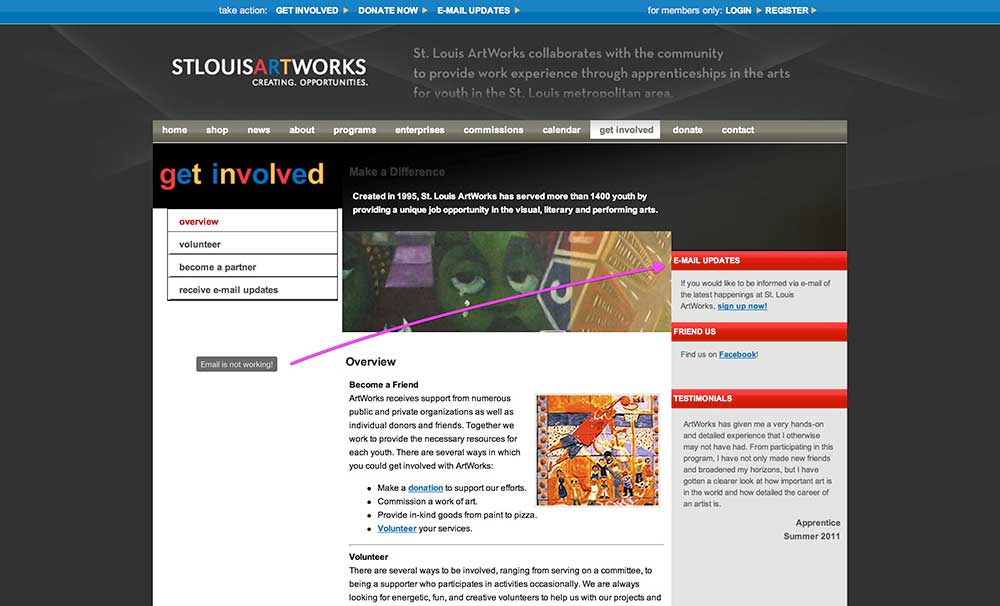 The old website had all the issues of websites made in the early 2000s. First, it had the three-column layout, which meant the main, center column of content is sandwiched between a left and right column. The idea behind this layout is to present as much information as possible. However, it makes for a visually busy look that competes for visitors' attention. Furthermore, it can cause some to ignore the content on the left and right columns. We wanted to do away with the three-column format.
The second issue is that the navigation is broken into three areas — top, main, and left. Again, competing elements that cause confusion. We wanted the redesign to unify these into one navigation bar.