SEGL's current website was thriteen years old and was showing signs of againg. The image slider at the top is a relic of the past, and so is the gradient background. The old site wasn't responsive either-it wasn't optimized for viewing on mobile devices.
Old Website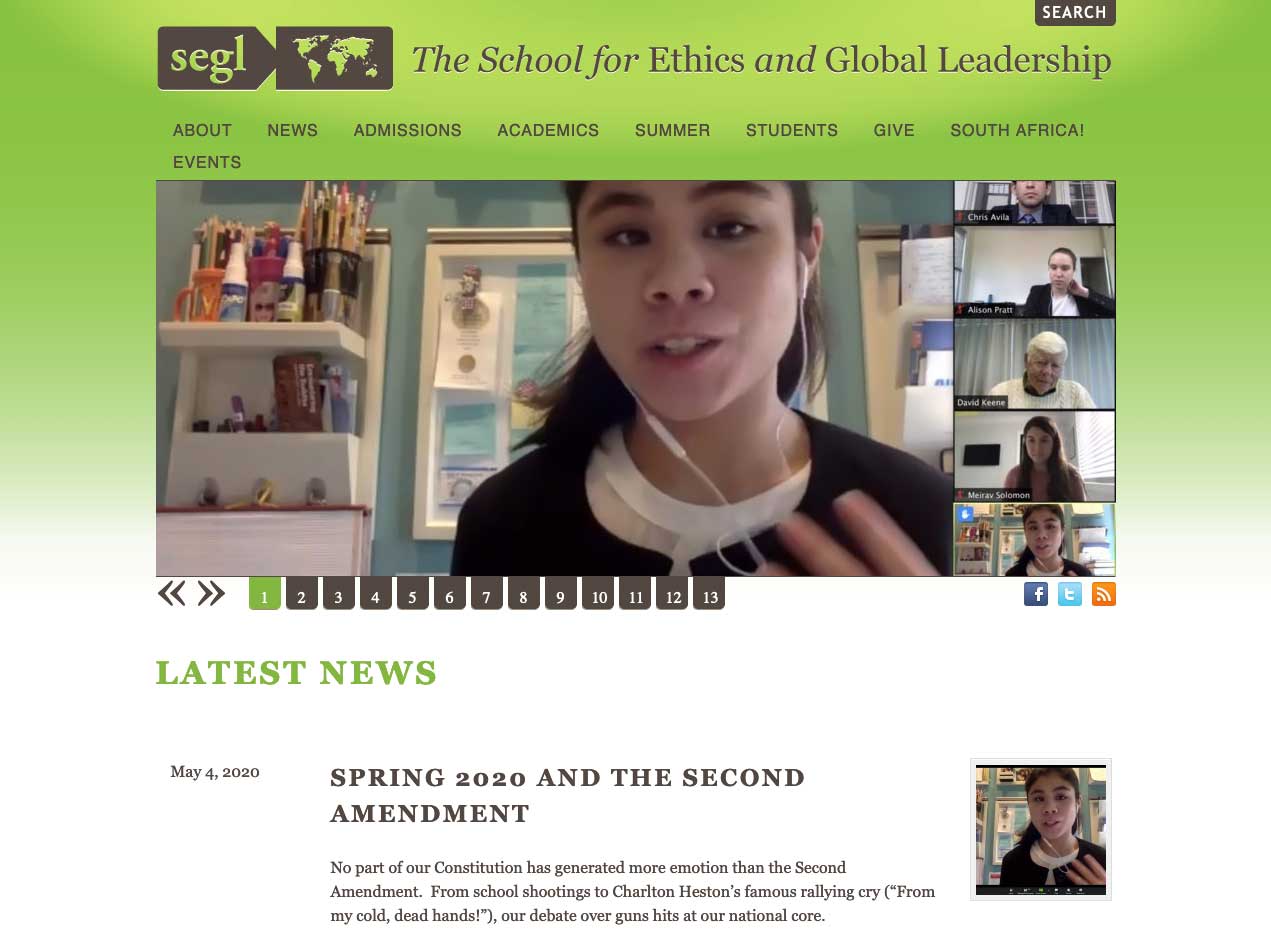 New website
SEGL wanted to both improve the look of their website and their ability to manage the content in the site, especially the home page. To achieve this, we redesigned the site to function as a stack of movable layers. Each layer serves a single purpose for clarity and can be updated and repositioned anywhere on the homepage.
We also converted the website from WordPress to Hugo and Forestry. We wanted to take advantage of static site technology for speed, security and fast customization. Making this change also enabled SEGL to delete 20GB of bloated WordPress nonsense. This further allowed them to save on hosting fees too.