We came up with a new name, logo and website. Most beginnings are humble—so are the designs that accompany them. It's important to get in the game with your best foot forward. However, with success, it's important to keep your identity in line with your growth. MetricLab had grown substantially since they opened. It was time to level up and match their identity to their high quality services.
New name
We changed the name to MeticLab. The old name, ActiveCommLabs LLC suffered in many ways. First off, it wasn't memorable. Second, it was very generic sounding. Thrid, the LLC part made their business sound like a law firm. So we chose a suggestive naming style to keep their name aligned with what they did, but with a much stronger name.

New logo
We redesigned the logo. The old logo had a lot of bad things going for it. First, it's design was sending conflicting messages. The circle with arrows was sending a message that implied recycling, which they didn't do. Next, the AC monogram looked like something you'd see on towels at your grandparents house. It was a style of lettering that rooted them in looking old instead of new.
We created a better logo by using a square shape to relate it visually to a unit of measurement. Also, a square is a stable and timeless shape. A square doesn't look old or new. It just looks stable and balanced. The mL and layout borrows an appearance similar to the periodic table, and that's the point. We wanted to employ all the tricks in the book to align their identity with being scientific, analytical and percise.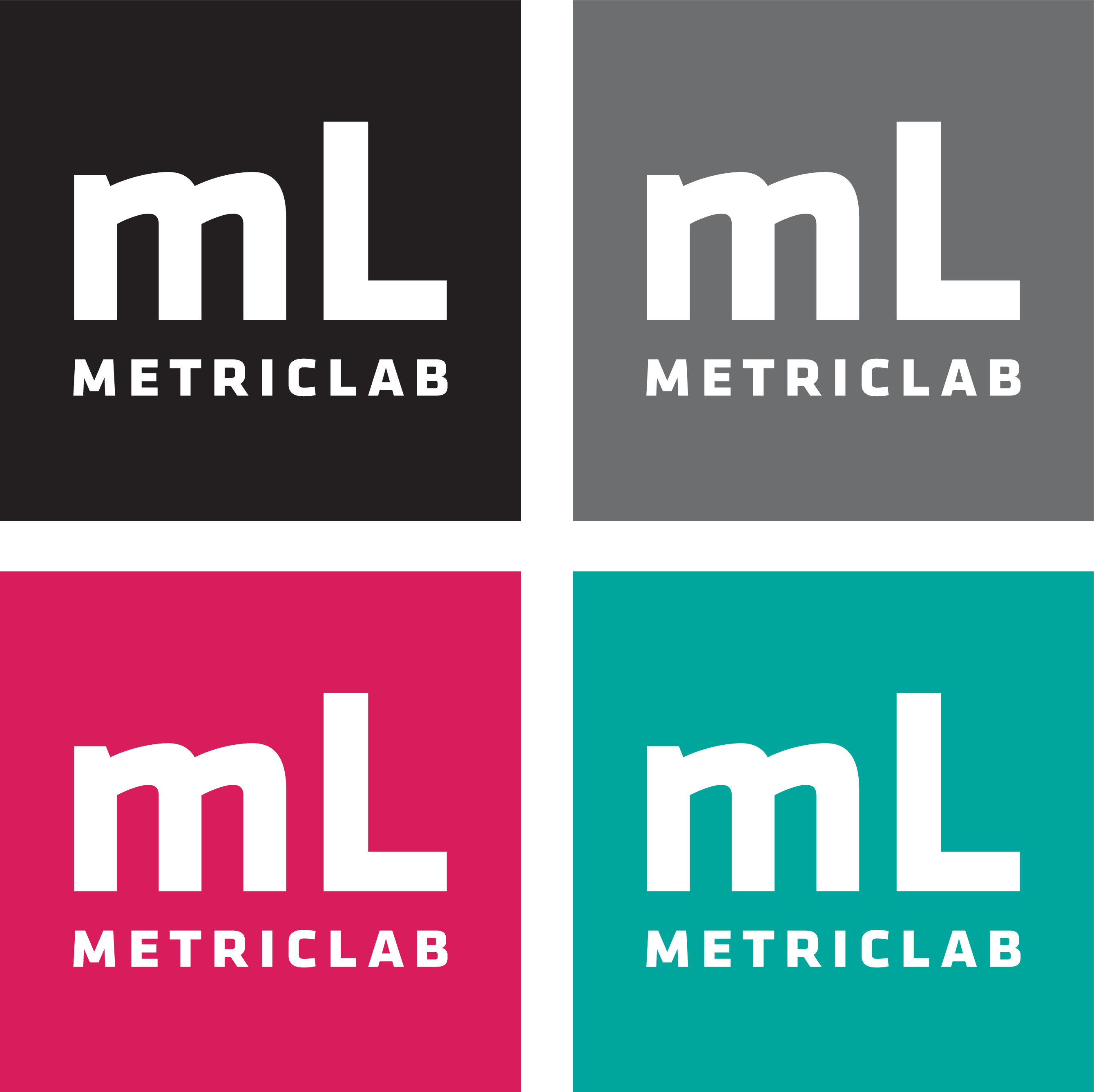 New website
We designed and developed a brand new website. The old website had bad design, layout and imagery. The image of the girl with the laptop was bad, but the fact that the laptop screen wasn't even turned on made the image even more painful. We wanted the new website to fix all of these problems.
We wanted the new website to take it's time to introduce itself to the viewer. We started with a strong and clear statement about what they did, "Relentless Research and Innovation." We then took the time to slowly intoduce what they did, and we ended on a strong client list to reinforce their authority and experience in the field.